Buy Well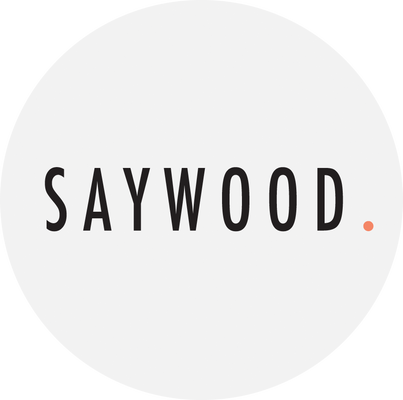 Responsible fabrics
Community focused
Traceability
Brand Profile
Saywood is a contemporary London women and menswear brand born out of a love for colour and unique designs that last. Saywood aspires to bring joy and elements of surprise to everyday dressing, celebrating freedom of expression. At the heart of Saywood's story is a desire to reconnect with the people and processes behind what we wear, and in doing so, press pause on throwaway fashion.
Small and beautifully crafted collections designed by Harriet, the founder, make Saywood pieces ones that you will want to treasure. Harriet has looked at the sustainability of her business and garments from all angles. From more sustainable fabrics such as using deadstock and industry certified fabrics, to developing long standing relationships with mills and factories who are checked for their environmental and wage standards, Saywood's approach is multi-faceted. Harriet supports sustainability amongst her local community and via the Saywood for Good programme. Saywood is truly a business operating as a force for good - which we love at Comhla.
Stats:

Join us on the journey
We can bring you sustainable fashion news, views and inspiration directly to your inbox, if you'd like us to!