What is Buy Well ?
Comhla hand picks the brands we sell. We call them Buy Well brands because that is what we want you to do - buy well!
We use our bespoke Sustainability Framework to assess them, asking a range of questions about everything from excellent design to durability, repair, ethical manufacturing, use of more sustainable materials - and more.  You can find out more about each brand on their pages below, or in the About Us section. We are always happy to answer questions, just get in touch!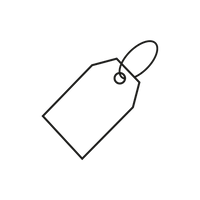 Inform
WHY FABRICS MATTER
Understanding the raw materials in your clothing.
Understanding the materials that go into making our clothing can be a complicated challenge. There are hundreds of different combinations and factors that go into the final sustainability scoring and reliability of these materials. Navigating these can be a task.
Read more
Join us on the journey
We can bring you sustainable fashion news, views and inspiration directly to your inbox, if you'd like us to!