Extend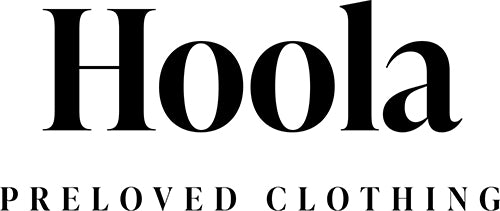 Specialities
Preloved
Curated quality
Brand Profile
Hoola Kids is here to change the face of shopping for Childrens' clothes in two ways;  
Quality items at great prices & the online shopping experience you expect.
We work hard to rescue fabulous condition outgrown Childrens' clothing from the backs of wardrobes to give you lots of options. By focusing on extending the use of outgrown childrens' clothing, Hoola Kids is able to save you money compared to buying new and encourages a more sustainable approach to shopping.
Why Comhla loves Hoola
Hoola is doing just what Comhla loves - making it easier to take steps to become more sustainable in our everyday lives. Kids grow, clothes get outgrown and there is a lot of quality kids clothes out there ready for a new home. Hoola has created a lovely shopping experience for you to buy your kids affordable preloved clothes.
Stats:

"Perfect clean as new outfit, thank you."
"Fabulous items, brilliant condition. Thank You."
Join us on the journey
We can bring you sustainable fashion news, views and inspiration directly to your inbox, if you'd like us to!