Extend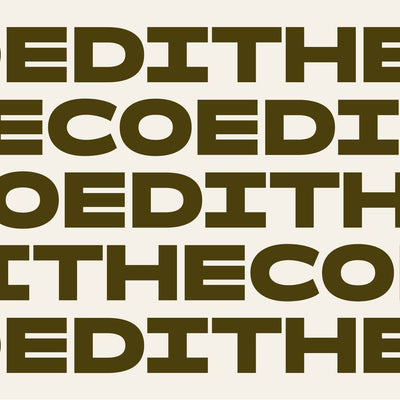 Curated Preloved
Personal styling
Considered Style
Brand Profile
The Coedit believes in a new way of shopping. One where you invest in your style as much as you invest in the pieces you add to your wardrobe. And where the value of pre-loved is the same as buying new.
The Coedit is an approach led by style and sustainability rather than impulse, and a destination that can inspire and share ways to make conscious change without judgement.
Why Comhla loves The Coedit
Founders Hannah Jinkins and Victoria Binns are creating a preloved business based on curation and styling. They combine experience and expertise in styling and personal shopping, with sustainability and fashion design - bringing you a service that combines a love of style with a sustainable delivery via their preloved collections. Elevating preloved and championing a slower way to shop and style your wardrobe, Comhla loves their approach to curating a more sustainable wardrobe - exactly what we are all about here!
Join us on the journey
We can bring you sustainable fashion news, views and inspiration directly to your inbox, if you'd like us to!